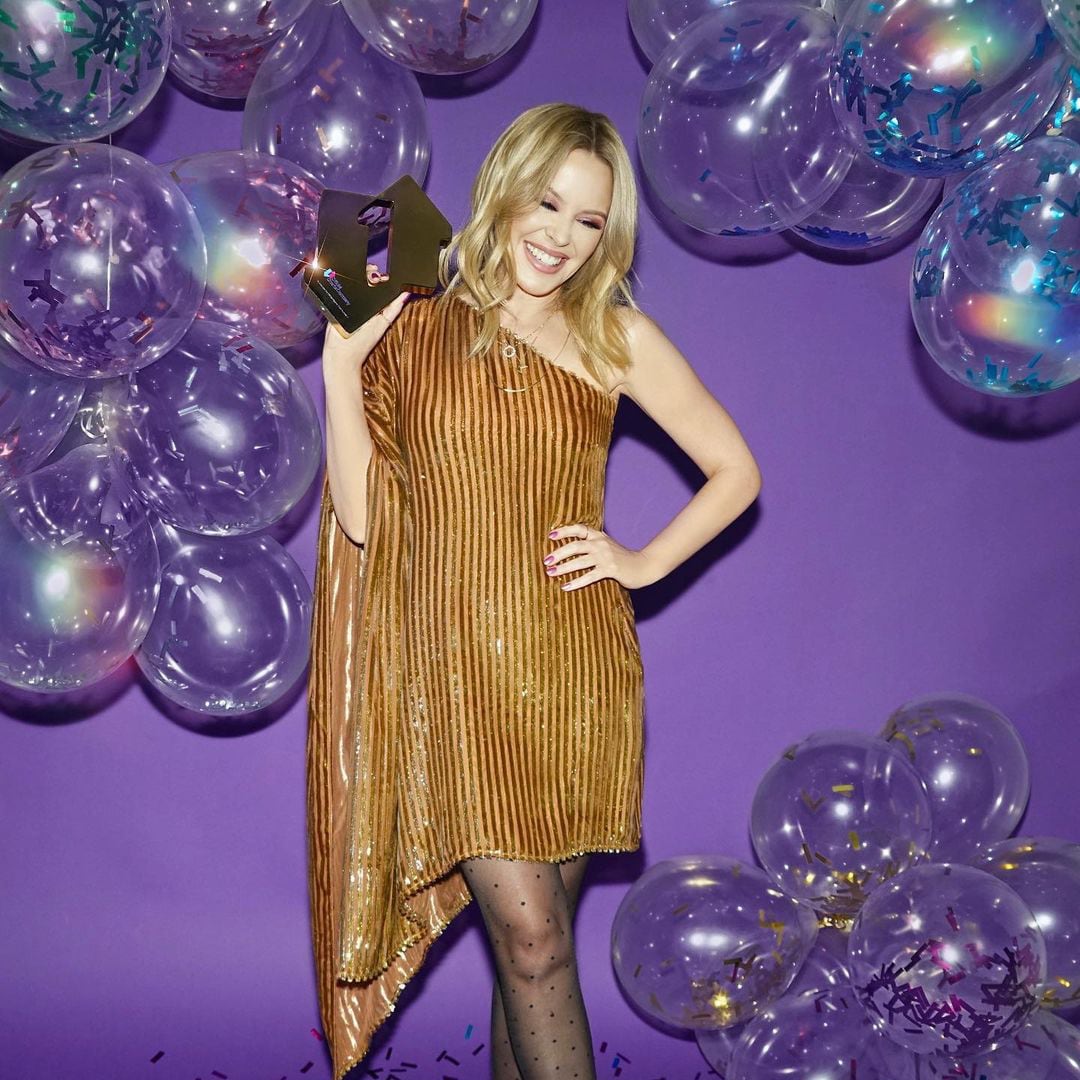 Kylie Minogue has done it.  She has become the first female artist to have a number one UK album in 5 consecutive decades.
DISCO has entered the UK charts at number one with 55,000 chart sales in its first week.  This impressively is the highest first week sales of any album in the UK so far this year.  Kylie is certainly at the top of her game and has been pumping out albums that impress.  Golden hit #1 in 2018 and her greatest hits album, Step Back in Time, also hit #1 in 2019.  Kylie has now 8 UK number ones.
Take it from me, I absolutely love DISCO, and its no surprise that is sold so well.  Let me take it to another level though.  Little Mix, Lady Gaga, Dua Lipa, and Taylor Swift all had album released in 2020.  Both Lady Gaga and Dua Lipa also released disco inspired albums that were well reviewed and that I also purchased.  Kylie however has it out of the park, as she usually does and demonstrated after 30 years she is still around.
Around the globe, Kylie hit number one in Australia while hitting top ten in Belgium, Germany, France, New Zealand, and Ireland.